Find a detailed listing of horses that are for Sale
BELANGRIK: Die Percheron Genootskap van SA lewer geen waarborg ten opsigte van enige van die perde wat namens sy lede geadverteer word nie. Dit bly die koper se verantwoordelikheid om te verseker dat die perde wel aan die vereistes, soos vasgelê in die Genootskap se grondwet, voldoen.
IMPORTANT: The Percheron Breeders Society does not take any responsibility for horses advertised on this page. It remains the sole responsibility of the buyer to ensure that horses adhere to the requirements as laid out in the constitution of the Percheron Breeders Society.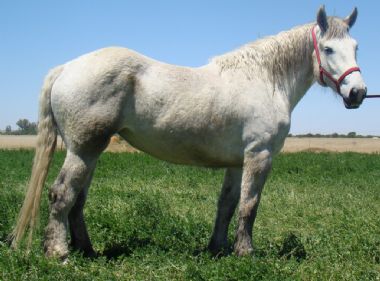 Mafura Fedora
DOB 15/11/2014 Hoogte 16.3hh Fedora is a proud mare with beautiful features. She is sired by the loving imported French stallion, Unico de la From.
Price:
R 35 000-00 excl
Contact Details
Contact:
Lietha van Wyk
Cellphone:
0823701730
Email:
lietha@diitov.co.za
DETAILED DESCRIPTION
Mafura Fedora